NAS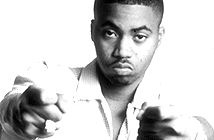 Born Nasir Jones, son of jazz musician Olu Dara, Nas dropped out of school in the eighth grade, trading classrooms for the streets of the rough Queensbridge projects, long fabled as the former stomping ground of Marley Marl and his Juice Crew as immortalized in "The Bridge."
Despite dropping out of school, Nas developed a high degree of literacy that would later characterize his rhymes. At the same time, though, he delved into street culture and flirted with danger, such experiences similarly characterizing his rhymes. His synthesis of well-crafted rhetoric and street-glamorous imagery blossomed in 1991 when he connected with Main Source and laid down a fiery verse on "Live at the Barbeque" that earned him instant respect among the East Coast rap scene. Not long afterward, MC Serch of 3rd Bass approached Nas about contributing a track to the Zebrahead soundtrack. Serch was the soundtrack's executive producer and, like much of New York, had been impressed by "Live at the Barbeque." Nas submitted "Halftime," and the song so stunned Serch that he made it the soundtrack's leadoff track.
Nas was born on Nasir Jones in Long Island City, in Queens,NY on September 14th 1973. He grew up around a lot of music and I feel that this is why he is such an influence in the rap community. Nas has released ten very succesful cd's in his career and is only 32 years old. He continues to put music out that expresses his passion for things such as family, survival, and knowledge with much intensity. He is one of the strongest rappers in the industry and influence lives all around the world.

One of Nas' biggest songs to date was the song "I Can" off of his ninth CD entitled "God's Son". The first single off of this CD was "Made You Look" which is a street hit and caused the CD itself to debut at number 18 on the top 100 Billboard charts. Nas is a master of his craft and as an artist never hesitates to illustrate the things that go on in the world from a gritty perspective.
The last CD that Nas made was a double Cd entitled "Street's Disciple". The lead single off of this CD was "Thief's Theme" and the album also included an old school beat box vibe with the song "Virgo" featuring Ludacris and Doug E. Fresh. Nas held a lead role in the movie "Belly" alongside DMX as well, and has been in some rap documentaries such as "Beef". Nas is an artist that tells the truth and does not "sugarcoat" things at all, which is a very respectful concept. He continues to draw people's attention with his new single "Death Anniversary" and I'm sure that he has more to come.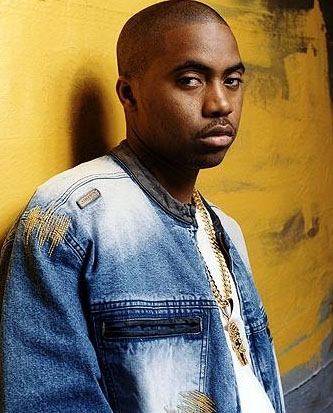 Nas Biography